This user has not added any information to their profile yet.
Founder & CEO of Finance & Markets. Army Veteran, Entrepreneur, And Marketing Expert
Remote or face-to-face interviews
Nine years ago, I embarked on a mission to provide traders with the most cost efficient tools, training, and resources available to achieve financial freedom and increase their cashflow in the shortest amount of time possible.

With the work ethic and dedication I learned while serving in the United States Army, I started my first online business in 2009, Winner's Edge Trading, and began helping traders within the online community achieve a level of success that they never dreamt possible. 

Today, I now own several nationally recognized financial news and online educational investing services, and have dedicated my career to helping everyday investors and online traders increase their cashflow and unlock their true potential. 

Since I first went into business for myself, I have:

· Launched and acquired multiple successful financial and investing news websites 
· Started a podcast dedicated to helping everyday American's just like myself increase their cashflow 
· Appeared on several podcasts and media platforms
· Created a great network for friends and fellow entrepreneurs along the way. 

WHAT I DO: As the founder of Finance & Markets, I teach investors how to be successful for themselves, and teach entrepreneurs how to unlock their full potential through effective marketing and creating online authority. 

WHO I WORK WITH:

· Entrepreneurs with a great product, but struggling with their online visibility. 
· Startups who need help taking their first steps 
· Agency partners looking to expand their market presence and cashflow 
- Enhanced marketing stratgies
- Navigiating financial markets
- Stock trading questions
- Bitcoin
- The US dollar
- Gold
Where do you see the future of cryptocurrency heading, and what are some ways that I can begin investing in crypto outside of mining?
Where can I find great resources for learning more about technical trading?
What frustrates you about social security and how do you save for retirement?
What does it take to build a world-class marketing strategy?
How can everyday people increase their cashflow?
How did your previous business, Winners Edge Trading, generate more than 6 million in revenue before being acquired?
What is the secret to building real world connections with an online business?
How do you build an effective team, and inspire them to push beyond their limits?
How did the Army change your life for the better, and did it make you a more effective entrepreneur?
What is the most effective way to grow your cashflow without having to quit your day job?

Winners Edge Trading was voted best day trading school on Investopedia. Investopedia was founded in 1999 by Cory Wagner and Cory Janssen. Its original concept was based on building the most comprehensive financial dictionary online. Over time, the focus of the site expanded to building educational content and tools to help empower the individual investor.

MoneyShow is a global, financial company and community, known as the world's leading producer of investment and trading trade shows. In this interview Casey expounds on what investors need to know about trading Forex. Included are, getting-started tips for investors interested in Forex trading.

Benzinga is the leading full-service, one-stop shop for investors of all stripes and styles. In this interview with Benzinga, Casey shares on having the winning edge in trading.

As one of the leading information sites in the world, Forbes offers quality information for business leaders and investors. In this interview Casey Stubbs gives some getting-started tips for equity investors interested in forex trading.

Babypips is known around the globe for their first-class Forex training school. Baby Pips interviewed Casey concerning his Forex Trading and to learn more about Winner's Edge Trading.

Business.com is the premier online destination for businesses of all sizes providing 50,000+ how-to guides for their readers. Business.com caught up with Casey Stubbs to find out about getting started in Forex Trading.

Seeking Alpha is "the premier website for actionable stock market opinion and analysis, and vibrant, intelligent finance discussion". Here, Casey gives insight into trading the Forex Market and gives tips on how to get started.

Forex Factory is currently the #1 most viewed forex-related site on the web. Forex Factory is a giant when it comes to providing useful information for Forex traders. Casey was selected for the Factory News Network.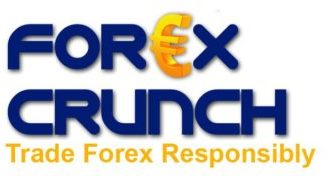 Forex Crunch is a respected authority in the Forex world. Their news and analysis is a wonderful resource to any trader. Winner's Edge was recommend on their top 30 Forex sites, making the top 10. See the list here. Casey Stubbs was also ranked #5 in the 50 Top Forex Twitter Accounts.

Daily Forex is a leader in releasing top-of-the-line Forex reviews and news. Daily Forex published an interview with Casey where he shares some general thoughts about trading and Winner's Edge.

Counting Pips is a premier source for Forex news. In this interview, Casey talks about his personal trading preferences and shares on what Winner's Edge has to offer. Read the interview with Casey here.

Freshpips is a wonderful community where Forex news and general articles are shared. Here you can see the many articles from Winner's Edge on Freshpips. Click here to take a look.
I'm a podcaster myself with a decent size audience, and I promote my appearances heavily. All podcasts that I premiere in I promote across my email subscriber list and my social media accounts to include Facebook Twitter, and LinkedIn.