This user has not added any information to their profile yet.
I'm passionate about empowerment, employee rights, and corporate responsibility and believe that empowerment brings equality to everyone
Remote or face-to-face interviews
I've been a neonatologist for 30 years and have seen how society devalues women, both at home and in the workplace, by continually placing more value in women's beauty over brains. My coworkers and I have experienced this inequality and unfair treatment of women in the professional setting throughout my career.
I grew up in an era when women were inspired to fight for the ERA but I've seen my daughter's generation show less inclination to fight for the rights they deserve. Pop culture seems to have eroded the equality we as women have fought so hard for.
I love to write about topics I am passionate about. My books are non-fiction because I feel I have experiences to share that can help others where I have previously struggled. My passion for writing initially derived from wanting to help women become empowered at work and at home. It has continued with wanting to help employees become empowered by understanding their rights. I have also written about death to empower those going through the grieving process.
My other passions include employee rights and corporate social responsibility. I feel these issues very personally--I was fired once myself for "challenging the status-quo" at work. I realized too late the cost of working for a corporation without a "soul". These experiences have allowed me to help others navigate the workforce and become empowered as employees with rights. My motivation to write female empowering books derives from wanting to help women who share this reality.
My aim is to truly empower women, not make them into "little men." Through empowerment, I believe it's possible to accelerate the overall equality of the sexes in all areas of life!
I was recently honored to win the "50 Great Writers You Should be Reading" 2017 contest by the Author's Show.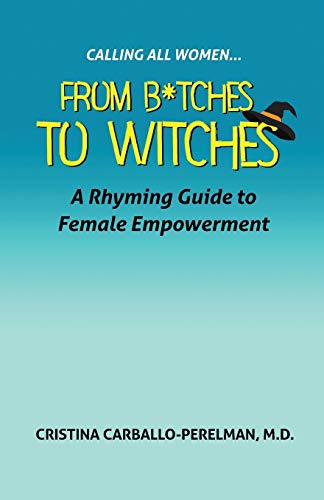 I was born in Buenos Aires, Argentina and am bilingual. I became a naturalized US citizen at 10 years old when my parents became citizens. I live in Scottsdale with my husband, also a physician. Our daughter has a Masters degree in Nursing and is a Pediatric Hematology/Oncology nurse.
I feel like I've learned valuable lessons from the challenges I've encountered and mistakes I've made along the way. If I have any regrets at all it's that I didn't start my writing career earlier!
- Women in the workplace
- Employee Rights
- Corporate social responsibility
- Empowerment
- The medical community today
- Animal rights
- Military or business questions
- Travel and business in different countries
- Guidance and advice on how to achieve success
- Sports
- Why do women need to be empowered in the workplace?
- Does empowerment lead to leadership?
- Why are women in leadership positions called bitches, while men are called aggressive, go-getters?
- What do women need to do to get recognized in the boardroom?
- How can women protect themselves from workplace harassment?
- Is it possible for women to really balance their work and home life?
- What should employees be looking for in a company where they work?
- What is the number one quality that ties in to all the other qualities need for empowerment?
- What is the purpose of the book and why did you write it??
- What is different about your book?
- What will a reader learn from your book and how will it help them?
I'll promote my appearance through my social media contacts