This user has not added any information to their profile yet.
I turn entrepreneurs into influencers, thought leaders and authority experts. At UpMyInfluence we want to democratize your access to influence.
Remote or face-to-face interviews
As the founder of UpMyInfluence.com, I have seen it evolve into a purpose-driven platform bent on totally democratizing access to influence. We turn entrepreneurs into influencers, thought leaders, and authority experts so they can achieve more sales, revenue, and opportunity.
UpMyInfluence.com provides step-by-step done-with-you tools, online coaching, and PR hacks for entrepreneurs to dramatically increase their sales by attracting their perfect audiences--all at a fraction of the cost of traditional PR services. Unlike traditional PR companies, business owners aren't obligated to purchase the whole overblown ball of PR wax, they can pick and choose the PR services that are most meaningful to their business to get the most impact from their budget.
I'm a serial entrepreneur who builds the companies that I need most in the world. Years ago I addressed my family's spiraling grocery costs by transforming myself into America's coupon-crusading "Savings Angel."
Using my PR experience as a U.S. Navy journalist, I became an influencer with my digital consumer advocacy and lifestyle brand SavingsAngel.com which has grossed more than $6 million in sales. I spent less than $500 in advertising--literally less than I spent on the toner for our office printer!
Having side-stepped a potentially ruinous PR budget for my own startup company, I wondered if I couldn't pass on my PR magic tricks to other new business owners and entrepreneurs, and help them keep costs down while becoming an influencer. I came to believe that I have a moral imperative to help entrepreneurs serve the world with their collective messages while growing their revenue!
We turn entrepreneurs into influencers, thought leaders, and authority experts so they can achieve more sales, revenue, and opportunity.
Today I'm:
A well-known influencer in the Startup PR space
The host of an iTunes chart-topping podcast
A syndicated newspaper columnist with a reach of over 1.1 million readers
A sought-after keynote & workshop speaker
A speaker invited by the Tony Robbins Organization to teach business owners
Media guest clocking over 2,000 TV, radio, and podcast appearances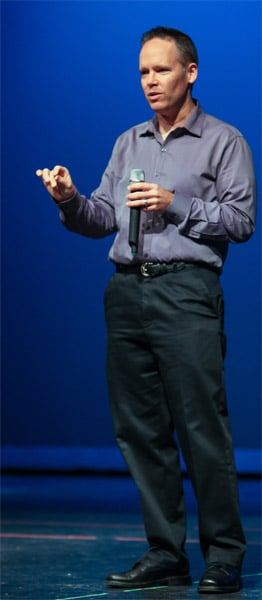 WHAT OTHER PODCASTERS (who love me) SAY:
"I learned more in my first 30-minute conversation with him than I have in the past 3 years!" - Harry Campbell, TheRideshareGuy.com
"Josh and his team have also set me up for continued success by getting my placements in Forbes, The Washington Post, Yahoo, Money, and many more publications." - Mark Ferguson, InvestFourmore.com
"[Josh] is a gold mine for those who know how to work and are willing to do it for the sake of their podcast and brand." - Carey Green, host of the Podcastification podcast
- Why authority is the most valuable currency you can create for business
- PR / Influence
- How to gain and grow authority
- How to make lots of money with more exposure
- How to network with influencers
- Why serving large audiences is the key to business growth
- How did you get more than 2,000 media appearances?
- How did you generate more than $6 M in revenue with less than $500 in advertising?
- How do you turn digital entrepreneurs into media celebrities?
- Why should a new business owner take PR seriously if they want to grow their brand?
- What are the most important things you should do if you want to get PR rolling?
- How can you gain more influence?
- What is the difference between authority and influence?
- Why should people grow their business in the 'blue ocean?'
- Why do you believe in 'collaborating at all costs?'
- What is the go-giver philosophy and why does it work?
- What is the #1 job of an entrepreneur and what are the two most important activities to accomplish that job?
I'm a podcaster myself and I promote my appearances heavily. I have 100K+ social media followers across multiple accounts, my blogs, my 25K email list, 10K listeners weekly of my own podcasts -- I LOVE sharing all my appearances with my audience. I see promoting your show to my audience as a BIG win-win!